Whole Wheat English Muffins
WHOLE WHEAT ENGLISH MUFFINS
Our wholesome whole wheat English Muffins are a source of fibre and nutrition.
Tasty and carefully prepared with a traditional honeycombed interior, our whole wheat English Muffins provide a healthy base for any breakfast sandwich. And, because they are low in fat, and sodium, with no cholesterol or trans fats, you'll feel great about eating them!
Our famous Oakrun Farm Bakery English Muffins are available at the following major grocery store outlets across North America (in select locations). Add them to your grocery list and purchase them at: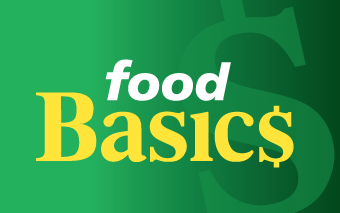 Get inspired with these delicious English Muffin ideas. Quick, healthy options for breakfast, lunch, dinner, or snack for the whole family.
Excellent on it's own, or as a side dish.

Ideal comfort food for cooler temperatures.

A delicious take on a traditional French Toast.

Delicious and surprisingly light snack or meal.

Satisfying meal sure to please the whole family.